I have read about
Sophie's Mom
on a fashion blog I follow. She raved about their cupcakes and truffles.
So when I saw their kiosk in Megamall I immediately bought a couple of sweets to try.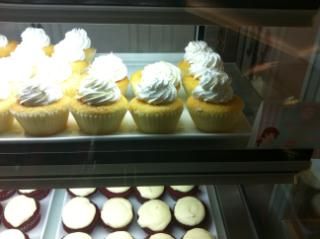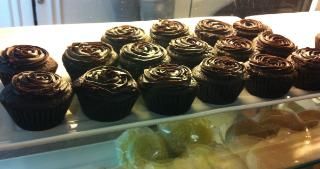 They were slightly pricey for their size, and the fact that they are not that famous. I just reasoned to myself that maybe they are so good and that they use high quality ingredients, that's why.
I bought one each of their cupcakes.
The
Red Velvet
, which is allegedly their bestseller, has a very bland cream cheese topping, and the cupcake base although moist, was not that good.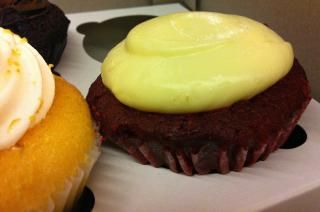 The
Tres Leches with Lemon
has a very bland topping too. The cupcake base was also not that good.
The
Chocolate Ganache
was the one I was able to tolerate. I like the ganache topping on the cupcake, the moist sponge cake and the yema filling.
I also bought a piece of their
Red Velvet Cookie
. The seller told me that it is a chewy cookie and that it has cream cheese and chocolate chips incorporated in the cookie. I was sold.
A chewy red velvet cookie with chocolate chips, who wouldn't love that.
But when I took a bite of the cookie, it was not a chewy but rather a crumbly and crispy cookie. It was very sweet and the white part in it doesn't even taste like cream cheese.
I suggest they re-evaluate their products or else they wouldn't have repeat customers.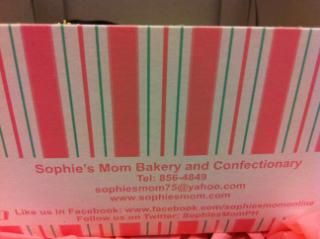 Happy Eating!