I was craving for their Tortilla Spring Rolls for days, that when I can no longer wait another day, I trooped solo at their Powerplant Mall branch. Also that my other craving, Oliver's Super Sandwiches Tuna Mayo, was in the same mall. Apparently, all other Oliver's branches were closed, other than the one in Enterprise and at the Powerplant Mall cinema level.
For appetizer I had the
Tortilla Spring Rolls
. They were as good as ever.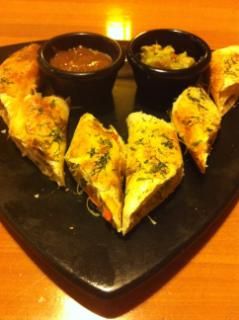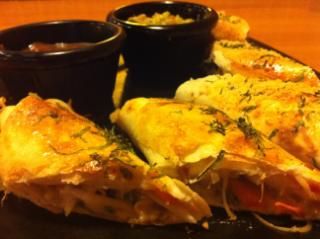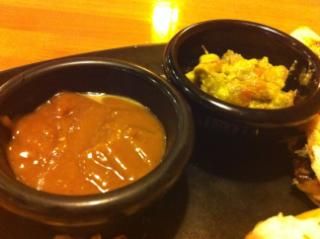 I also ordered a personal-sized
Garlic Cream Fettuccine
with chicken and for drinks,
Fresh Lemonade
.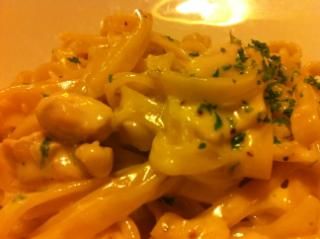 The pasta tasted good, but the noodles were hard and not to the bite or al dente.
While their fresh lemonade was very warm, that I asked for a glass full of ice.
Another complaint I had that day was that it took almost 30 minutes for my appetizer to arrive. Those that came after me were already eating their mains, and my appetizer was still not served. It was served only after I asked for it. And the fettucine with hard noodles came 15 minutes after. I have an affinity with CPK that no matter how bad their food or service was that day, I will still come back. I just love CPK.
After my lunch I went down the basement and tasted a lot of sweets. But since I wasn't in the mood to buy a lot, I just bought several slices of caramel cake and chicken pie at Costa Brava. Their chicken pie was filling but not my type.
Happy Eating!