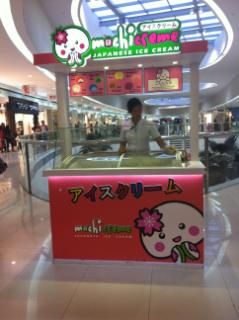 I saw a new Japanese ice cream cart inside the north wing of Mall of Asia. They sell Mochi Ice Cream with flavors like Green Tea, Black Sesame, Azuki Red Bean, Blue Vanilla, Purple Yam, Strawberry, Mango and Chocolate.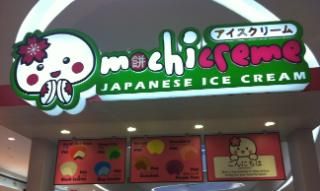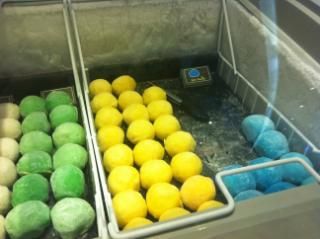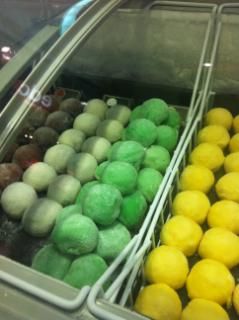 But since I only have room for one, I chose
Black Sesame
.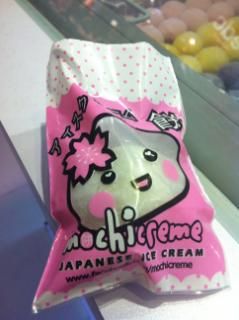 I waited for a couple of minutes before I took a bite. To soften the frozen mochi a bit.
It was very good (the mochi), but I didn't like the taste of the ice cream that much. Next time I'll try the Blue Vanilla (best seller) and Azuki Red Bean.
Happy Eating!