I remember the last time I bought a scoop from them and got disappointed. Since then I haven't been back, until recently.
I bought a scoop of their new ice cream flavor,
Chocolate Chip Cookie Dough
.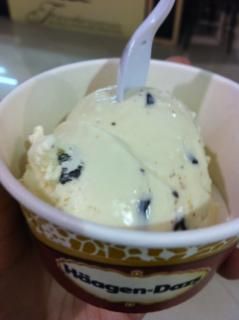 It was this or the Creme Brulee.
I'm glad I chose Cookie Dough, as that scoop has a lot of fudge chips and big cubes of cookie dough.
I'm thinking of coming back soon, not to buy a scoop this time but a pint, or maybe try their ice cream buffet for P499.
Happy Eating!