From their Espaqueti Delight with choices like Chorizo Pasta with Chicken Finger, Carbonara with Chicken Finger and Creamy Chicken Penne with Chicken Finger that all comes with Iced Tea for P99, I ordered the Galantina Flamenca with Fish Fillet.
An order is already filling for one.
I like the al dente noodles and the galantina sauce, what I don't like was the thick batter on the fish fillet. I can no longer taste the fish because of the thick and chewy batter.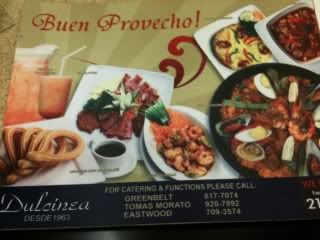 Happy Eating!