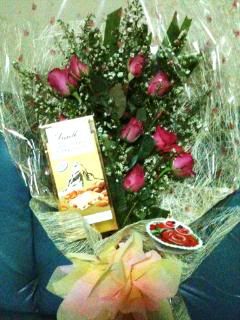 Got these last Valentine's Day. A sweet gesture from my husband who's in the US.
This was the first time I received flowers from him, the first time too that I have tried
Lindt White with Almonds
. He barely remembers that I am off any chocolates except white chocolate, so it was nice that this was what he bought, I could eat it.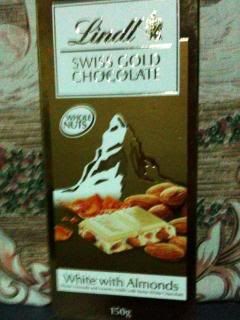 I liked both the flowers and the chocolate, but mostly the chocolate :-)

Happy Eating!