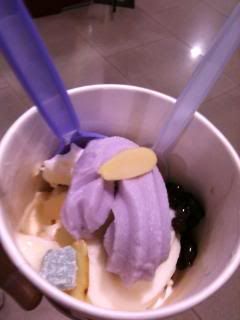 The flavors that day that I chose were passion fruit, original tart and taro.
While the other available flavors are cookies n cream, very berry and death by chocolate.
I love the tanginess of the passion fruit paired with the tartness of the original tart. I added the taro just for kicks. But that day I really can't get over the refreshing taste of the passion fruit and so does my sister.
Happy Eating!