I am into tofu these days.
I like it fried in Tokwa't Baboy but without the baboy, in Mapo Tofu. I also like it braised with mushrooms, etc and now in
Age Tofu Teppan (P125.00)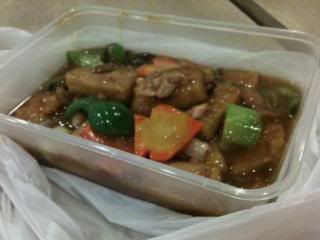 - deep fried tofu with chicken
The Age Tofu Teppan has more mushrooms and tofu than chicken that I even forgot it has chicken in it. The chicken was just a couple of minute pieces (2-3). But it tasted good. I also like the way they cut their carrots (in heart and spade shapes).
Happy Eating!