I was contemplating among White Chocolate and Raspberry, Strawberry Cheesecake and Caramel Biscuit and Cream, but since I just had Starbucks' Waffle with Strawberry Topping and Strawberries and Cream Frap the day before, I settled for the Caramel Biscuit.
Well, I was disappointed. It wasn't that good. It wasn't even worthy of its price. The biscuit in it tasted cheap too. Caramia's NY Cheesecake and Sansrival Gelato were better than the Caramel of Haagen Dazs and way cheaper too.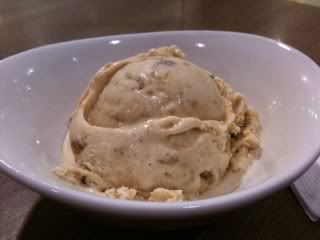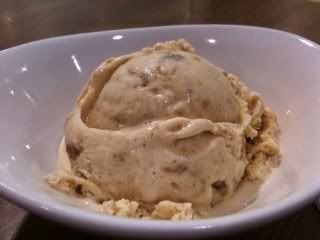 I hate the feeling that I had after. I felt shortchanged. The biscuit was the one that brought it down.
Happy Eating!