Craving for chicken, muffin and pasta, I dined at World (of) Chicken.
I ordered one with Pesto Pasta and Mashed Potato, with the chicken topped with Teriyaki Sauce, and another one topped with Corn and Mushroom (allegedly their customers' favorite) with just a cheese muffin.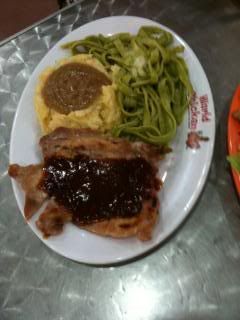 The cheese muffin was again dry and tasteless (when will I ever learn?), the mashed potato was just okay, the corn and mushroom sauce was just like out of a can (next time I'll try the mornay sauce) while the chicken has more fat and skin than meat. But I do like their pesto pasta. It was creamier than most pesto pasta I've had. It also covered all bases. It was sweet, creamy, salty and tart. It was really good that day.
And for dessert,
Chowking Halo Halo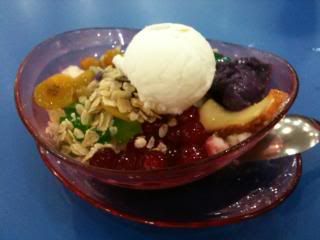 Happy Eating!