These past few weeks my family and I were out almost every sunday. Last sunday we were at Glorietta and as expected my mother wanted to eat korean, so we ate at
Kaya Korean Restaurant
.
We ordered the usual stuff,
Dak Bulgogi
,
Sangchoo
,
Kimchi
,
Ojingo Gui
,
Pajeon
,
Dolsot Bibimbap
and Korean Ice Cream Bars for dessert.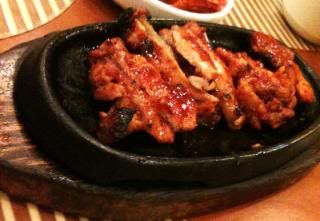 DAK BULGOGI (P300)
- grilled spicy chicken fillet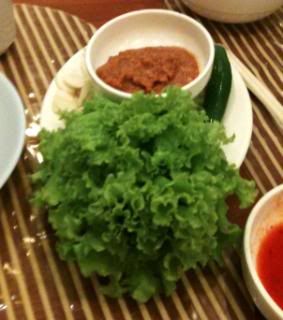 SANGCHOO (P110)
- fresh lettuce served with soybean paste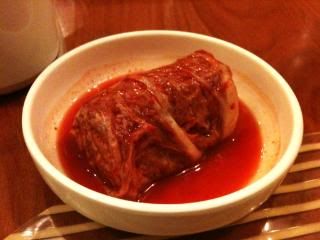 KIMCHI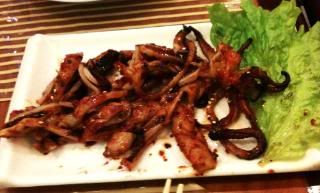 OJINGO GUI (P320)
- grilled spicy squid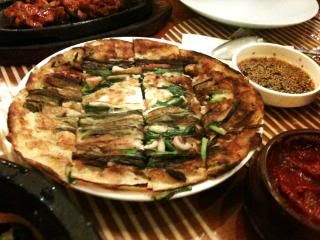 PAJEON (P260)
- onion leek pancake with squid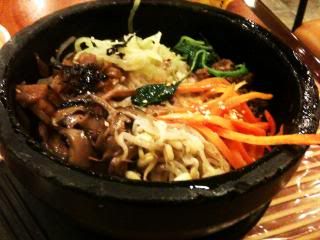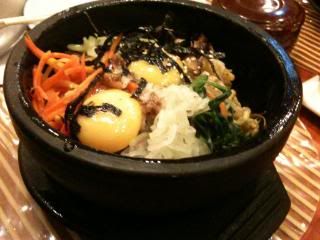 DOLSOT BIBIMBAP (P310)
- rice topped with assorted vegetable and egg in a hot stone bowl
I really like the Ojingo Gui (grilled spicy squid) among all our orders. It was sweet and spicy at the same time, though just mildly-spicy.
And since I am still off chocolates , I didn't get to taste the
Enriched Chocolate Bar
but just the
Melon Flavored Ice Cream Bar
. But my niece and my sister told me that the chocolate was better than the melon.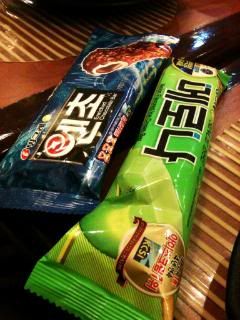 By the way, we were served with complimentary Malt Tea and Soup. Both okay.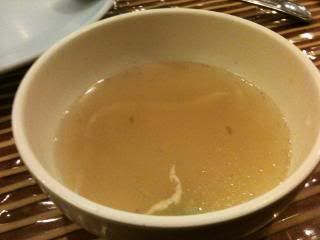 Happy Eating!