On my way home I passed by
Cafe de Lipa in Mall of Asia
. I got intrigued by its name that I took a peek inside.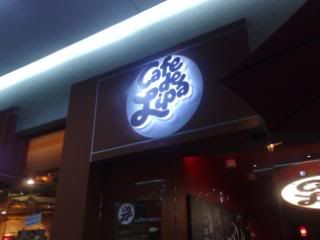 They offer quite a number of Bars (Barako, Dulce de Leche and Tablea Revel Bar), Cakes (Cheesecake, Decadent Cake and Triple Choco Cake), Suman and Coffee Concoctions.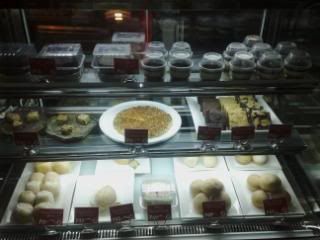 A staff told me that they originated from where else but Lipa Batangas and thus they are famous for their coffee, Kapeng Barako.
Since I don't drink coffee, I just ordered their
Tablea Revel Bar at P55
.
He said that it was their best seller bar. He also said that if you want something to go with their strong coffee, Dulce de Leche is the best candidate.
Back to the Revel Bar, it was not the chewy-kind (like that of Pam's Kitchen and Coupe Cafe) but the nutty and crunchy type (it has lots of crushed nuts in it). It also tasted strongly of coffee, I don't know why.
Happy Eating!CAFE DE LIPA
Mall of Asia