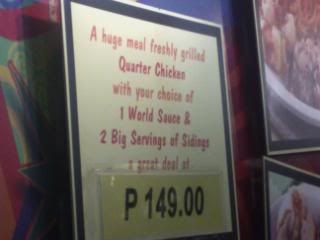 P149
for a quarter of grilled boneless chicken with your choice of sauce and 2 side dishes.
I had my chicken with corn and mushroom sauce ('coz I heard from 3 customers that it was good) and fettuccine and cheese muffin for my side dish.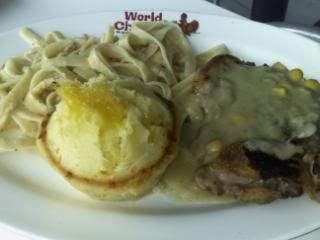 The chicken was tender. The sauce was just okay and can still be improved (I should have gotten the cheese sauce, maybe next time). The fettuccine was bland and the cheese muffin although big was like a bibingka that's left out in the cold. It was dry, cold and rubbery.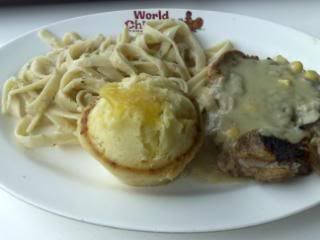 Happy Eating!WORLD OF CHICKEN
Food Choices, Glorietta