Their best seller cake. Layers of caramelized walnut, mangoes, custard, meringue and whipped topping. Decorated with mango slices and graham chunks on the sides.
It's a refreshing cake, more like a Brazo de Mercedes with the custard and the meringue. The caramelized walnut added more to its character and overall taste. The mangoes used were also sweet and ripe.
Everything here worked well together. Brazo de Mercedes is good, but with caramelized walnut, it's better.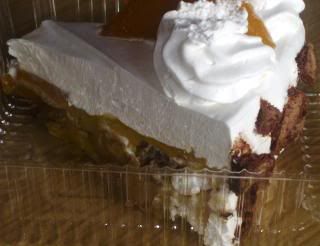 Happy Eating!