I never lost hope, even when all the outlets I visited told me that it was already phased-out/discontinued, since it was just a limited/seasonal product.
Last Sunday, while scanning the display case of Starbucks for possible orders, I saw it, Starbucks Hazelnut Chantilly.
Layers of almond sponge cake, meringue, nougat, hazelnut butter cream icing, hazelnut praline & hazelnut mousse covered in a dark chocolate glaze and decorated with chocolate slab and white chocolate button, PHEW!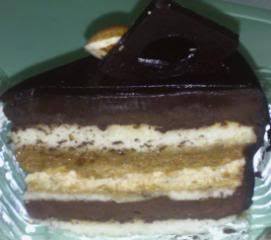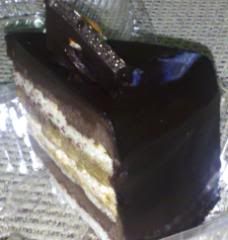 I love the macaroon-like sponge cake (in texture), the sweet, creamy and chocolatey mousse, the crunchy meringue, the chewy nougat, the bittersweet chocolate glaze and the white chocolate button. Basically, I love everything in this cake. It's delicious, with a variety of flavors and textures though still not the to-die-for kind.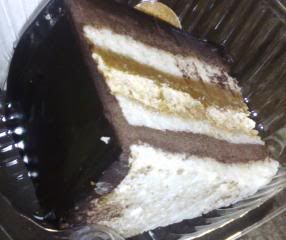 Happy Eating!