I passed by
Aristocrat
's main outlet in Roxas Boulevard and bought a couple of their products to try.
I bought
Choco Beehive P40
and
Chicken Pie P55
.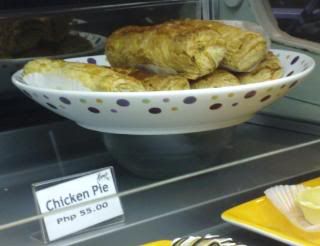 I bought the Chicken Pie out of curiosity. All of the customers ahead of me bought boxes of this.
Their Chicken Pie's crust was the flaky-croissant type variety. It's buttery, flaky and sweet. Inside was a layer of the doughy-type crust then the chicken with potatoes filling.
The filling was too minute and needed more spice and mayo. Good thing though that I like the crust or else I wouldn't be able to finish it.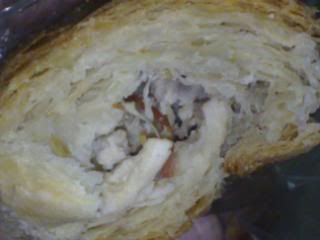 The Choco Beehive was made up of layers of chocolate cake, custard and meringue frosted with chocolate.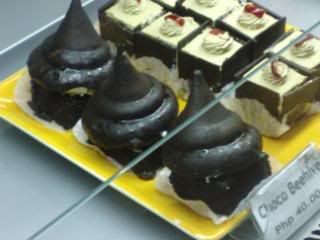 Almost everything in here was good except for the dry and clumpy chocolate cake at the bottom. I really think they should start sifting their dry ingredients 'coz this was the third time I came across such problem. It was such a deal breaker that it ruined the almost perfect dessert.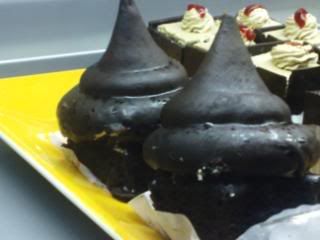 Happy Eating!