Mozzarella, Parmesan, Monterey Jack and Cheddar cheeses on a whole wheat bread, grilled and served with fries and drinks for P119.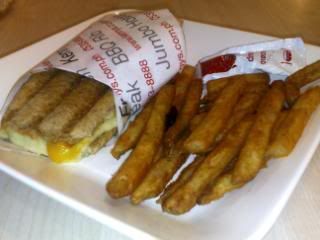 The aroma of grilled cheese and butter greeted me as soon as my order arrived. The smell itself was already satiating.
The cheeses used worked well together that there was equality in taste among the cheeses. Not one tasted more than the other.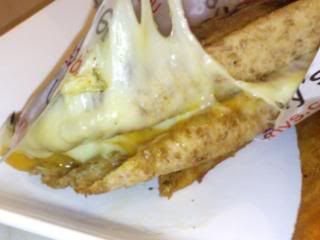 The buttered then grilled wheat bread was crunchy and chewy that complemented the texture and taste of the four cheeses.
The fries were crispy and good, but not as good as KFC's Crispy Fries.
My only gripe with the meal was that the sandwich was too oily, as seen on the wrapper, my hands and lips.
Happy Eating!