My friends and I walked around the Greenbelt and Glorietta areas hoping for a taste of
Starbucks Hazelnut Chantilly
, but were later told that it was not available anymore, that it was just a seasonal item that ended last April. Up to now, I'm still keeping my fingers cross.
Tired of walking, we settled for
Coffee Bean's Triple Decker Cheesecake at P135 a slice
.
Layers of classic, mocha and Oreo cheesecake topped with crushed Oreo cookies.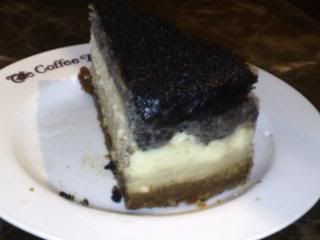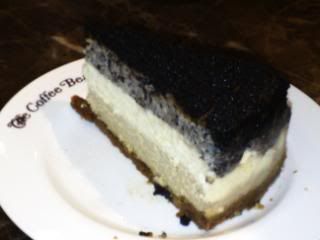 I thought, with its layers of flavors, that it'll be a dense, rich and heavy cheesecake, but I thought wrong. It was more of a mousse than a cheesecake in consistency plus it's very light - the flavors though many were subtle in taste.
Happy Eating!