According to a staff, it's their best seller. It's what they're known for. People go to them for it.
So even if what I was craving for that day was canton/bihon, and not something with sauce, I still gave it a try. If they're known for it, that's what I should try first.
She also said that it was not really fried (the crunchy type) but just stir-fried, but they can also toast it if you like.
I bought a small order of their
Fried Noodles with Beef and Seafood for P130
.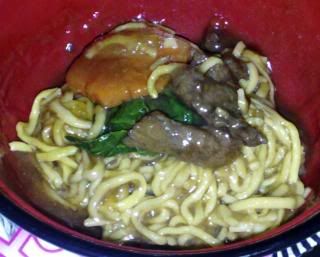 There were a good amount of beef, just 3 pieces of small shrimps, 2 slices of carrots and greens. Its' sauce was like a lumpy gravy in appearance and consistency but not in taste. It wasn't peppery like a gravy.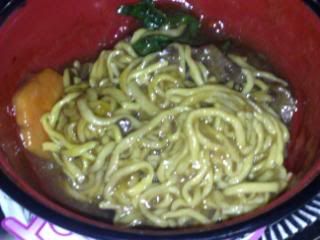 It was just okay in taste but good when mixed with chili sauce (they serve it with chili sauce).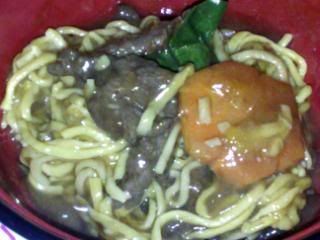 The small can serve 2-3 people, I just find it expensive for its taste though.
Happy Eating!KIM HIONG FOOD GARDEN
Chiu Chow Style Chinese Cuisine
1028 Ongpin Street Sta. Cruz, Manila
Tel No: 735-3633