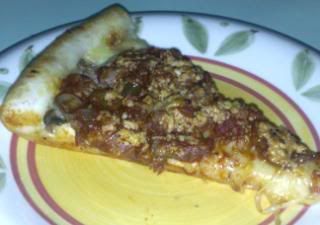 Combination of bacon, beef, mushroom, tomato and lettuce tossed with mayonnaise and sweet pickle relish.
It's a meat lovers dream pizza. Packed to the rim with meats.
Reading the mayo on the menu description might turn you off or give you the impression that it might be too oily or too fattening, but personally it didn't give me any of those.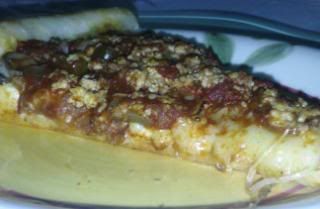 The meats were perfectly seasoned and the crust was incredibly soft and chewy, even after a couple of days in the ref.
Happy Eating!BACON CHEESEBURGER PIZZA
14 inches - P540.00