Yesterday I ran out of sweets to eat (chocolates excluded) that I immediately search my memory of what to bake, since buying that day was not an option. I then remembered an episode of
True Confections
when they made a
Chocolate Bread Pudding
that looked delicious. I immediately downloaded the recipe thru their Multiply site.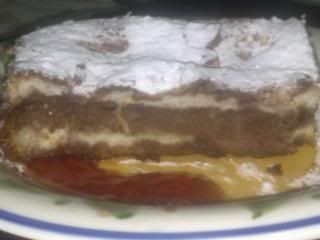 With ingredients such as croissants and Monroe bread, semi-sweet chocolate chips, cream, milk and eggs, the pudding though easy to assemble took a long time to make. You need to wait for 30 mins for the cream to cool, an hour for the bread to soak the liquid, 30 mins to bake and 30 minutes to cool. Whew!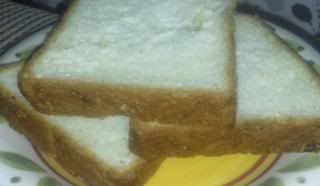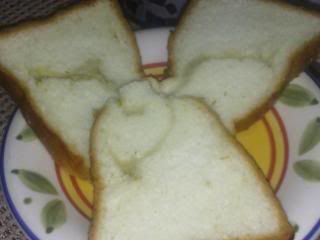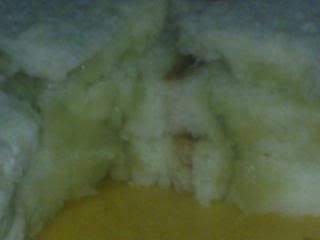 I used the
Kaya Toast of Breadtalk (which are good on their own)
as base, 3 eggs instead of 8 and Pili Nuts and White Chocolate Morsels instead of Cashews and Walnuts. The result, the Pudding was good even without whipped cream and powdered sugar. My only regret was adding another layer of just plain white bread to the pudding. The liquid (chocolate, eggs and cream mixture) wasn't enough to hold that amount of bread that it made the pudding dry on top. Well, practice makes perfect.
Happy Eating!