I have tried one of their best sellers, the Belgian several months ago and I wasn't that impressed. But a couple of months back my sister and niece bought a couple to try and liked it. I then decided to give them another chance with their other flavours.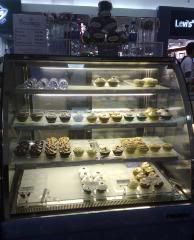 I bought
Brazo de Mercedes, Lemon Meringue, Choco Lava and Double Dutch at P40 each
.
Brazo de Mercedes
is butter cake topped and filled with custard and iced with boiled/marshmallow icing and custard rosette.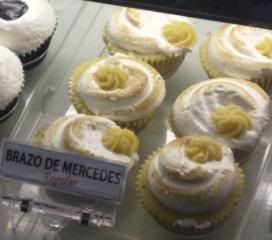 This is my favourite from the four cupcakes, sweetened just right. Unlike the traditional Brazo, this has butter cake that cuts the cloying effect that a Brazo often gives.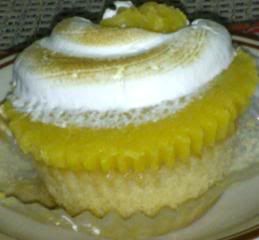 I also think that this should be eaten right away or after a couple of minutes outside the chiller. The icing melts and deflates easily and the custard hardens when chilled.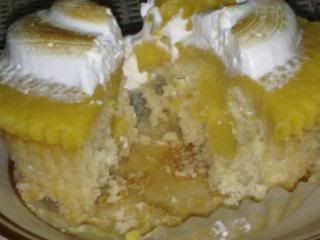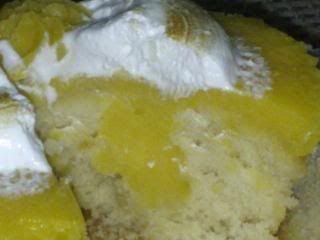 The
Double Dutch
is marble cake with double dutch icing and chocolate fudge filling.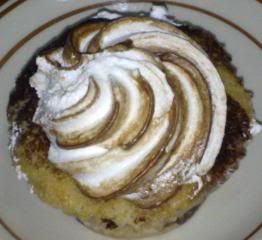 The fudge and icing were good though it would have been better if it's chocolate cake instead of marble.
The
Choco Lava
is chocolate cake with choco fudge center, topped with marshmallow icing and a chocolate block.
I like the moist cake and the fudge, but I don't like the airiness of the icing.
The
Lemon Meringue
is lemon-butter cake with lemon curd filling, topped with lemon-flavored meringue icing.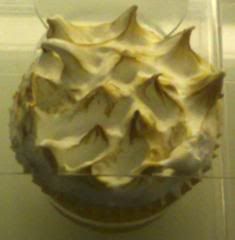 Though this was also good, I found the lemon curd to tangy for my taste.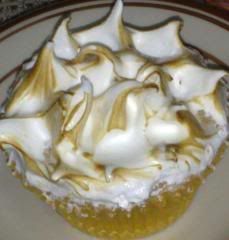 From my recent purchases, I am now impressed with their cupcakes and am planning to try more soon. I have also observed that all the cupcakes I bought have fillings.
Happy Eating!FROSTINGS
-Mall of Asia
-Food Choices, Glorietta