My friend kept raving about their
Buko Salad
. She said that she can finish an entire container (big) all by herself. I always wanted to try it out for myself but never got the chance until someone gave my mother a rectangular-container filled with their Buko Salad.
Unlike the common buko salad,
Nathaniel's
cream was whipped, giving the salad an airy and lighter feel. I can also finish an entire container all by my lonesome but my sibling beat me to it.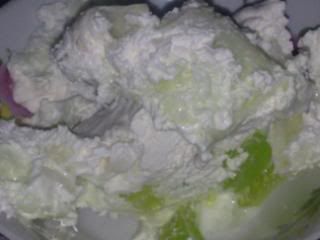 Happy Eating!