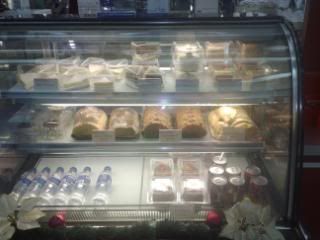 Another cake from the
20 Yummiest
is the
Baked Cheesecake of Ilustrado at P75
a slice.
NY-style cheesecake with a dusting of powdered sugar on top.
It wasn't as thick & rich as Mary Grace's cheesecake but also not as airy & gelatine-like as Red Ribbon's. When you bite thru it, the texture is thick but after a while you'll notice a slight hint of airiness. Its crust also didn't taste anything like graham crackers but of bread. The cheesecake was also clumpy and taste mostly of eggs especially on the sides where you can definitely see that the eggs have curdled. But aside from those, the cheesecake's okay.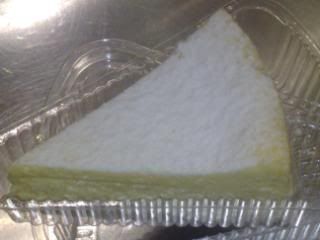 Also from Ilustrado is the
Chocolate Fudge at P60
.
Their best seller according to the shop attendant.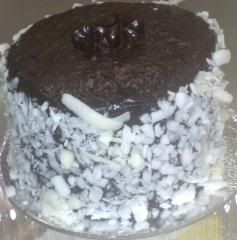 Layers of chocolate cake and chocolate ganache, encased in chocolate fudge icing and coated with white chocolate slivers.
The fudge icing was similar in taste with Polly's Chocolate Cake's icing, but that's their only similarity. The chocolate cake inside was not moist and the ganache not fudgy. But as a whole, with the white chocolate slivers and the fudge icing, it's quite okay.
Another cake from them is the
Mini Toffee Cake at P60
.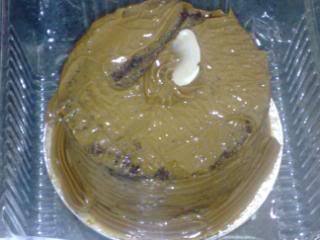 3 layers of chocolate cake, filled and iced with toffee.
I like their toffee (aka yema) which tasted and looked like yema, what I don't like was the chocolate cake inside, which was dry and spongy.
Happy Eating!ILUSTRADO
Mall of Asia