Before watching Quantum of Solace in Powerplant, we had time to spare and had a late lunch of
Cantonese Chow Mein P200
,
Mongkok Siomai P75/4pieces
and
Shao Long Pao P65/4pieces
.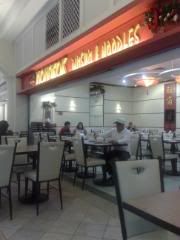 The Cantonese Chow Mein has shrimps, mushrooms and carrots in it.
It looked good on the menu but was a total disappointment when served on our table. It taste bland, we tried adding some condiments like chili, soy sauce and calamansi which made it tolerable but still not good.
The Shao Long Bao supposedly should have a soup inside but for their version, they made the dumplings puffier and with a little liquid inside. Its dipping sauce was somewhat similar to a rice wine vinegar in taste.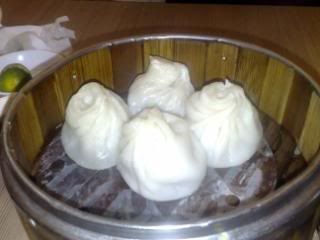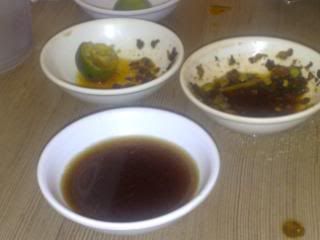 The Mongkok Siomai has shrimps, ground pork and mushrooms in it.
Both dumplings were just okay-tasting.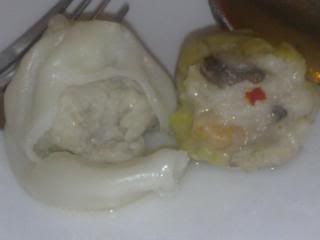 Overall, we were not satisfied with everything we ordered. Would we come back? I, maybe, for some Veggie Pao or jumbo Siopao, my companion, absolutely not.
Happy Eating!MONGKOK DIMSUM AND NOODLES
Powerplant Mall, Makati