I know that this one's old news already but I really like eating it for breakfast and AM snack.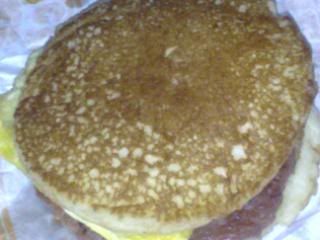 Pancake sandwich of sausage and egg.
I eat it whole but sometimes I like deconstructing the sandwich and eating the pancake the original way with maple syrup and the sausage & egg with ketchup.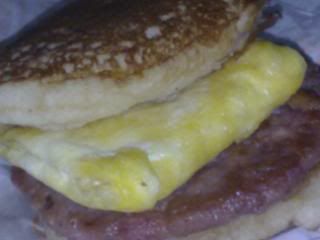 Though some don't like this creation from Jollibee but my family and I love it, that's what's important.
Happy Eating!