Out again with my friend Anjean, we had dinner at
Pepper Lunch
in
Powerplant Mall
. Fortunately that time of night there were no long lines.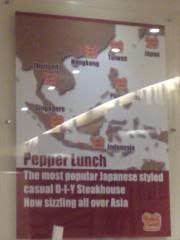 We had the same order of
Beef Pepper Rice P235 (set, with your choice of drinks)
,
Chocolate Lava Cake P120
and
Kuromitsu P30
.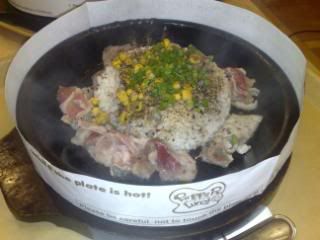 When it came it was sizzling hot, we turned the beef around so that it would cook thoroughly (depending on your preference). We also mixed the rice and corn kernels with the butter in the middle, while adding the sauce (honey brown for us).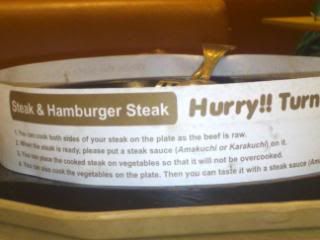 The aroma itself was already satiating. The Beef Pepper Rice was incredibly tasty, flavourful and a little bit spicy from the pepper. The beef was very tender and tasty as well. Overall, it was a truly satisfying and complete meal by itself.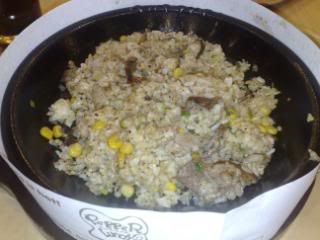 We never stop gushing how good it was, we were both truly satisfied. We even wanted to buy their Honey Brown Sauce, but unfortunately they don't sell it =(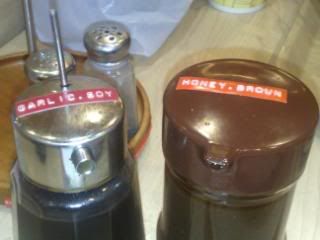 Our desserts of Chocolate Lava Cake and Kuromitsu were later served.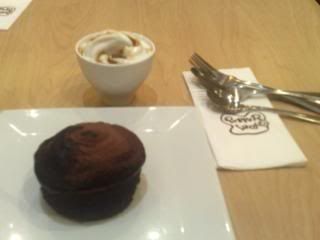 The Lava Cake was moist and a little bit bitter from the cocoa dusting on top. It was served warm with a gooey center. I think it needs more chocolate.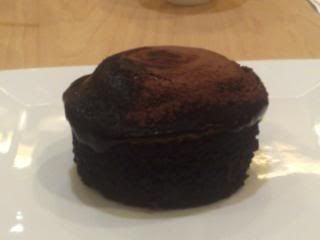 The Kuromitsu is vanilla ice cream with caramelized brown sugar. It was sweet and tasted of "arnibal", the one use for our sago't gulaman and taho. It complements well with the Lava Cake.
We would definitely come back for their Beef Pepper Steak, their other steak combinations and may be their
Matcha Cheesecake
too.
Happy Eating!PEPPER LUNCH
Concourse Level, Powerplant Mall,
Makati City