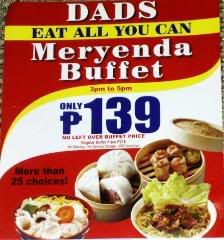 Back again at
Kamayan
for their merienda buffet, but this time around I got the chance to take pictures of their buffet spread. Some were already empty and others still full.
I wasn't able to take pictures of the puto bumbong and bibingka 'coz they empty-out easily. Most of the customers piled their plates high with it.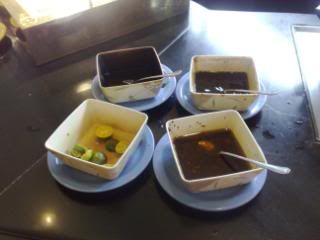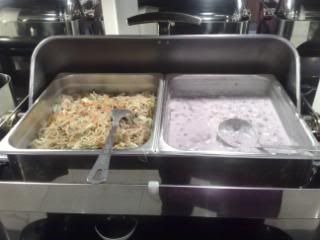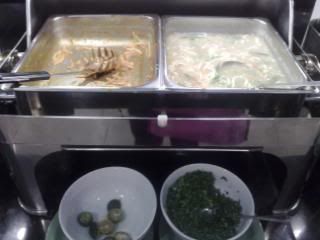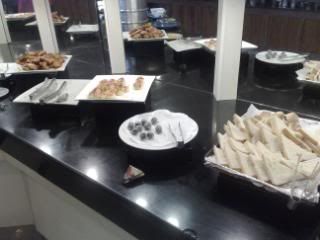 My faves are still the pancit (very tasty with lots of ingredients), ginatang halo-halo (I love the color purple (Oprah's movie), just kidding! The ginatan has lots of sago and bilo-bilo, that I love), siomai (packed with meat), siopao (right amount of fillings), bibingka (soft and buttery), dinuguan (flavourful), the chocolate balls (with just a slight hint of chocolate, okay for mindless nibbling), and the camote cue (with large chunks of caramelized sugar coating, YUM!).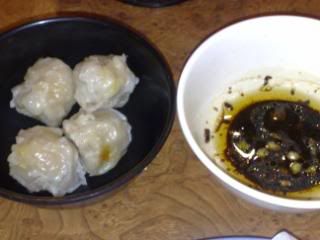 I was supposed to dine at Lolo Dad's Brasserie but got sidetracked by Kamayan's Merienda Buffet, again. I told myself that I'll just take a peek but never came out.
Happy Eating!KAMAYAN/DADS/SAISAKI
Glorietta, Makati City