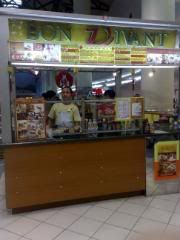 I have known of this stall at Robinsons Place Ermita for many years now. It's also one of the reasons that I got a Flavored Rice In A Box Franchise. I am envious of their success and also amazed with their cooking-style and menu.
I always order the Babes in the Sea-ty, spicy (you can either have it mild or spicy).
Yellow rice with bacon, crab sticks, shrimps, corn, carrots, green peas and others that I can't remember what. It's a complete meal by itself. They also don't scrimp on ingredients. The mix was tasty, flavourful and "malinamnam".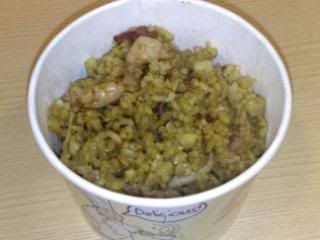 I eat it alone but I also love pairing it with KFC's Hotshots/Hot and Crispy and Coleslaw. Heaven!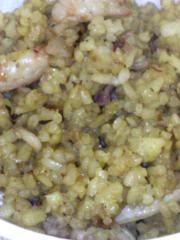 Happy Eating!BON VIVANT
4th Floor, Cinema Level,
Robinsons Place Ermita