I met up with a friend in Greenbelt yesterday and for lunch we settled at John & Yoko. It was another resto of Marvin Agustin, sort of like a high-end Sumo Sam.
We had
Salmon Wasabi Cream P338
,
Uzuyaki Beef Roll P268
,
Gohan P78
and
Blue Ice Tea P108
.
The Salmon was really special. It was like a salmon carbonara with the cream sauce but not spicy at all, not even a hint. In spite of not being spicy, my friend and I can't stop gushing how good it was, bite after bite after bite.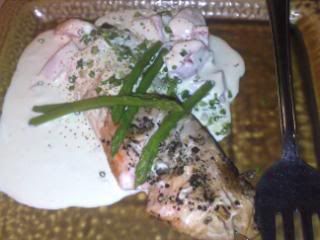 The Uzuyaki Beef Roll is thin slices of beef, stuffed with minced mushrooms then rolled. Served with onion rings and oil-soy sauce dip.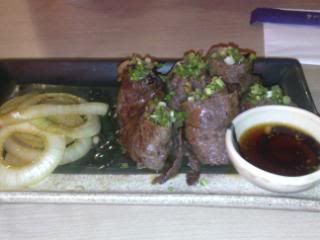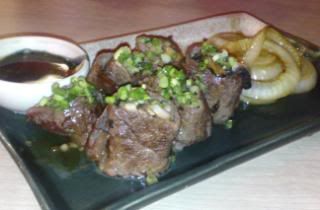 This was also good, tender beef and mushrooms, seasoned just right, though I prefer to eat it with their teriyaki sauce and not the accompanying sauce.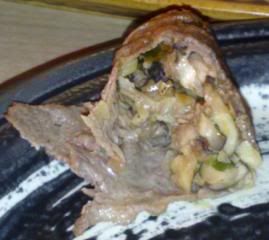 Happy Eating!JOHN AND YOKO
2/F Greenbelt 5,
Ayala Center, Makati City