After my stint at Sango I was still craving for another dessert of particularly anything chocolate. I roamed Glorietta and Greenbelt Mall, looking for something that will excite both my eyes and tongue.
I was already feeling frustrated when I came across a booth of
Truffles de France
. I was eyeing their cakes on display when a staff told me that I should try their Cheesecake because it's their best seller. Not up for anything that's not chocolate, I declined. She then offered me a taste of their original best seller, their
Chocolate Truffles
. It's available in assorted variants but the original is still the best.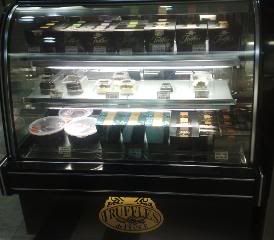 I bought the big box right away at P420 with 30 pieces of dark chocolate kisses dusted with cocoa powder.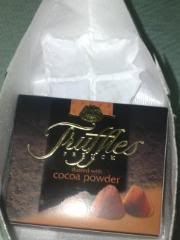 Are they worth the price tag? Absolutely. They are absolutely good, like a butter in texture, firm but melts in your mouth.
Btw, I was later told that they are favourites of Dra. Belo and Lucy Gomez.
Happy Eating!TRUFFLES DE FRANCE
- SM Mall of Asia
- Shangri-La Mall
- Glorietta Mall