Tired and hungry after 4 hours of strolling and playing inside
Disneyland
, it was now time for lunch. We settled for
Main Street Corner Cafe
.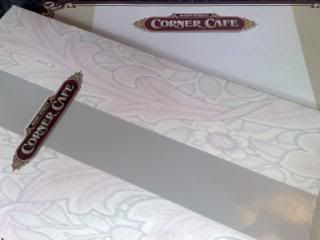 They have set meals choices. Appetizer, entree and dessert, appetizer and entree or entree and dessert.
All 3 of us chose the entree + dessert for HK$88.
My sister and I both ordered the
Kashmiri Chicken Curry
for our entree. For dessert, I chose the
Red Bean Panna Cotta
(upon Eunice, our server's recommendation) while my sister had the
Chocolate Marble Cheesecake
. Also, I requested my Curry with all naan bread and no rice.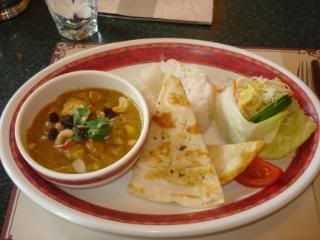 The
Kashmiri Chicken Curry
is served with naan bread, rice and veggies.
The curry was good, spicy and sweet. I especially like the addition of raisins and cashews to it. The serving was huge and the curry was very filling.
The naan bread was soft and tasty even the day after. It was also better than Banana Leaf's version.
I would have preferred the salad with more dressing but I guessed that would make the curry set too rich.
My dessert of
Red Bean Panna Cotta
was just okay. Sometimes it tasted like a Chinese medicine and other times, just okay. The custard cream at the bottom has a milky taste but lacked sweetness nor creaminess.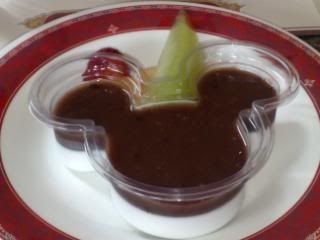 The
Chocolate Marble Cheesecake
was creamy and has just the right sweetness. One of the best cheesecake that I had.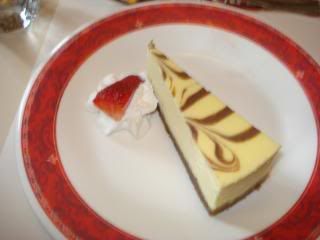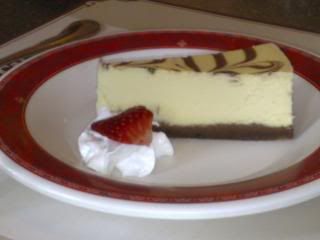 Happy Eating!Main Street Corner Cafe
HK-Disneyland