It's been a long time since I last ate at
Goldilocks
. Some of the food changed (for the good, some otherwise), others remained the same.
Here are just some of the items I tried this month:
Palabok
Just okay, good when paired with their buttered puto. But personally, I still like
Jollibee's Fiesta Palabok
over this.
Fresh Lumpia
Good peanut sauce, with just the right level of sweetness. Soft and almost creamy wrapper. A filling snack or a light meal.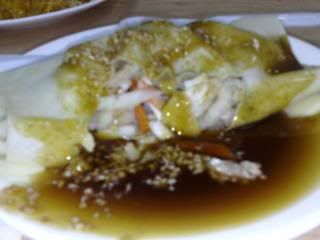 Langka Tart P12
I don't know if the tart they gave me was old, 'coz it sure did taste like one.
The crust needed a lot more pull to bite, almost rubbery, the same goes for the langka filling. There's no moistness from either of the two.
Butter Macaroons P35/12pcs
I often buy this. First, because I like sweets. Second, it's affordable and third, 'coz I like crunch in my food.
Bopis P59
This is my favourite viand from Goldilocks. Even on my rice-free days, I can't not have it with rice. I also don't eat pork fat or chicken skin nor any innards, but I eat bopis. I like that it has a kick to it.
Dinuguan
It' s just okay tasting, needs more vinegar though. But good with the buttered puto.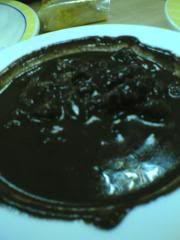 Laing P39
I still prefer the Laing we make at home/my relatives make (I'm a bicolana). Our version is drier (that's how bicolanos make it) and spicier.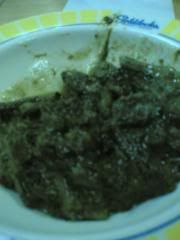 Cassava Cake with Macapuno P29/slice
Soft and not that sweet, with no hint of macapuno.
Buttered Puto P13.50/3pcs
Buttery and soft, a perfect pair for their Palabok and Dinuguan.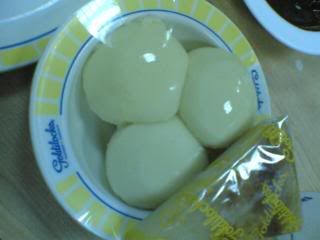 Brownies Classic (small) P18
Chocolate brownies with cashew nuts.
It was moist, chocolatey and sweetened just right. The only problem with Goldilocks was their inconsistency with their products' taste. Just like in the case of the brownies, sometimes they're just okay other times they're salty.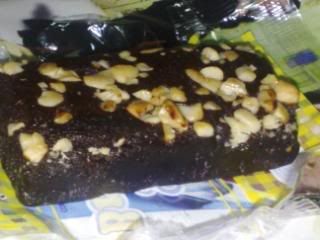 GOLDILOCK'S CUSTARD ROLL
I have more fave cakes from Red Ribbon than Goldilocks but it doesn't mean that Goldilocks doesn't make delicious cakes 'coz they do, though not as much/many as Red Ribbon. In fact I have a couple of faves from them like their
Chocolate Mousse
,
Choco Cherry Torte
and
Crema de Fruta
.
One Sunday lunch, my uncle went over and brought with him a whole roll of Custard Cake.
It is made of sponge cake with custard filling, topped with butter cream icing and caramel.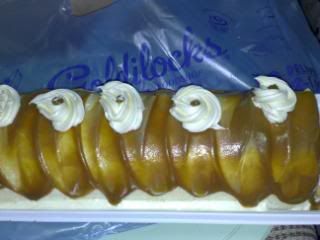 The icing was nauseatingly rich, the sponge cake was soft and fluffy and the custard filling was good although not proportionate with the size of the cake.
Overall, the cake was just okay.
Happy Eating!