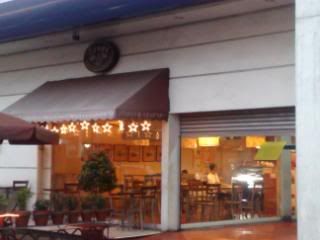 Out with my sister and her family last Wednesday, I had the chance to finally sample some of the sweets of
Coupe
( my sister's been raving about the Coffee Station for quite some time now).
They offer a lot (as in) of cakes, some requires 2 days in advance to order (like the Special Pudding with Custard), and the rest are available in the cafe but in rotation.
Every day there are new cakes on display. That afternoon they have Black Forest, Triple Chocolate Cheesecake, Swiss Mountain, Chocolate Decadence, Chocolate Truffle, Carrot Cake, Mango Cheesecake, Chocolate Mousse plus Chocolate Revel Bar and Chocolate Chip Cookies.
We ordered the
Chocolate Truffle P80/slice
,
Chocolate Decadence P80/slice
,
Carrot Cake
,
Cafe Americano
,
Mango Shake
and lots of
Chocolate Revel Bar P50/piece
.
The Chocolate Decadence and Chocolate Truffle were both highly recommended by the staff of the cafe.
A staff also told me that their
Chocolate Truffle
was made of pure chocolate, with that I was hoping for that "chocolate bar" texture all throughout the cake, but what was served was 2 layers of liqueur-infused chocolate cake, iced and filled with coffee-flavored chocolate ganache.
I liked the taste of the cake but not its texture. The chocolate cake was also slightly dry.
The
Chocolate Decadence
is chocolate cake iced with chocolate ganache and caramel.
This was better than their Truffle. The cake though also dry was not as dry as the Truffle, it's also sweeter (because of the caramel aka yema) and chocolatier.
The
Carrot Cake
was the best of the 3 cakes. The cake was moist and the cream cheese frosting was delicious. I just wish it had more carrots and also nuts.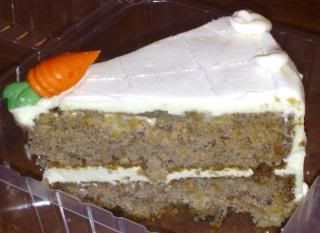 But the star of that afternoon and also the day after was their
Chocolate Revel Bar
. It was moist, crunchy, chewy and chocolatey. It's the best Revel Bar I have ever had plus it has walnuts in it which sets it apart from other revel bars.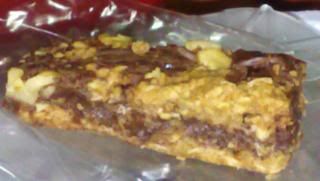 The cafe also offers pasta, pizzas, soups, rice dishes, sandwiches, assorted coffees, teas and shakes plus they have free wi-fi =)
My gripes with the cafe were that their cakes are relatively pricey (considering the location and brand) and the staff were not that knowledgeable of what's in their cakes.
Btw, my sister said that their
Cafe Americano
was way better than
Starbucks
version.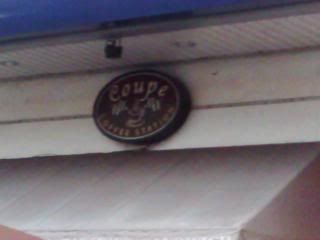 Happy Eating!COUPE COFFEE STATION
Dona Soledad, Better Living Subdivision, Paranaque
(vicinity of Petron Gas Station)