Two other cupcakes from Frostings are the
Smores Choco Caramel P40(regular)
and
Swiss Chocolate P55(premium)
.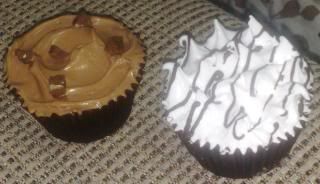 Smores Choco Caramel
has a chocolate cake base with caramel filling, topped with marshmallow icing and drizzled with chocolate.
I love that it's moist and not too sweet. I also love the caramel filling and hoped that it (smores) has more of it inside.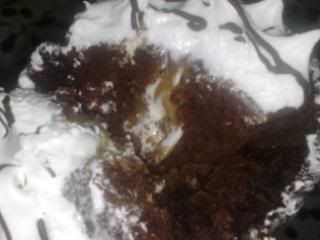 The
Swiss Chocolate
also has a chocolate cake base with meringue butter cream and milk chocolate icing, topped with Toblerone peaks.
This I also love. Since I noticed that all the cupcakes I purchased from Frostings has fillings, I was excited to find out what's inside this cupcake. I was a little disappointed that it has none. Still, it was good, from the cake base to the icing and especially the Toblerone peaks.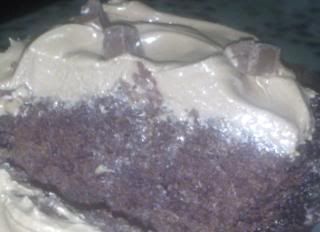 Happy Eating!