Glico's Dessert Pocky
4 packages of 3 pieces each of chocolate-coated bread sticks. What else can I say but, it's good.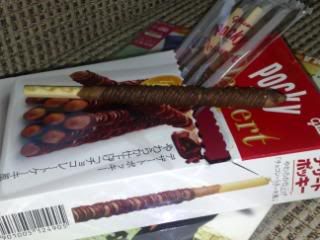 A new flavour of the popular pocky dessert series, which is allegedly a chocolate cake on a stick. It includes 4 individually wrapped pocky. So that you can eat some and save the rest for later. As if we can do that.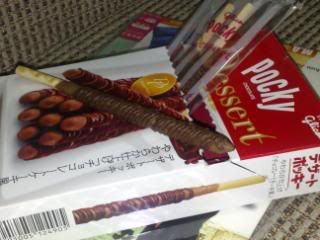 Cisco's Crisp Crunch Milk Choco
This looked and tasted like a chocolate rice krispies cake, cut into 8 slices/wedges. It has krispies and chocolate chips and tasted like Coco Crunch.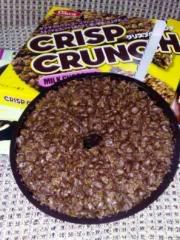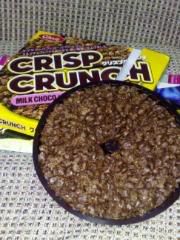 I love receiving food as gifts, especially anything chocolate.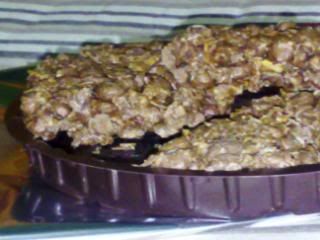 Happy Eating!