While waiting for my friend to arrive, I went around the mall (Times Plaza) and came across
Dell's Food Shop
. At front were standees of their various awards and recognition, that got me curious that I went in and took a look at their products.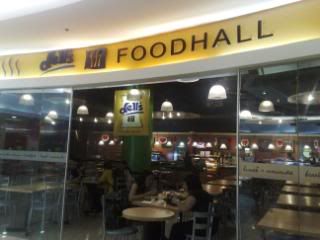 They have a canteen set-up like Goldilocks, where all viands are displayed, but they also have some viands that are made to order. They also offer cakes, pastries, merienda (guinatang halo-halo, pancit) and kakanins.
Since I only want something to-go, I bought a piece of their
Chocolate Cake P28
and a slice of their
Biko de Palawan P25
.
The Chocolate Cake is 2 layers of chocolate cake, filled and iced with rum-flavored chocolate icing.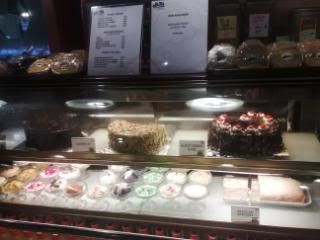 It taste different because of the rum used, like it was stale or old. But judging from the soft and fluffy chocolate cake, you'll think otherwise.
The Biko de Palawan's only difference from the common Biko was its color. It was color purple, but didn't taste of ube/purple yam. It also has grated cheese on top instead of latik. Despite that, it tasted the same as that of regular Biko.
Happy Eating!DELL'S FOOD SHOP
2nd Floor, Times Plaza,
UN Avenue, Ermita Manila