After shopping at Forever 21 in SM Makati, I immediately went to Powerplant Mall for a late lunch. I didn't have breakfast, so I was really famished. As soon as I alighted from the car, I immediately scouted the area where I was dropped off.
Astralis
was the 2nd resto that I saw, first was Cafe Via Mare.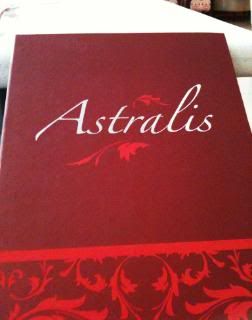 As I was browsing thru their menu, a server approached me and right away recommended the Chicken Parmesan Slider. She said that it was one of the new items on their menu. She also said that among all that she has tasted, this was for her, the best.
I wanted to give her the benefit of the doubt, and thus ordered the
Chicken Parmesan Slider (P345)
and a side of
Crispy French Fries (P75)
She gave me two bread rolls (of different kind) and butter while waiting for my slider.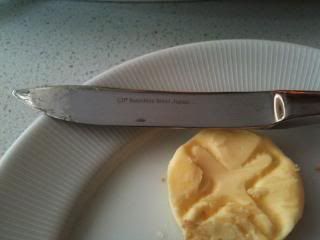 I only tasted one, from the two rolls. But it was really good. One of the best complimentary rolls/breads that I have tasted. In the same league as the Honey Rye Bread (almost chocolate) of Myron's.
I smelled butter, as soon as the server put the sliders down on my table.
My first bite of the parmesan slider brought me to heaven. It was that good. The chicken was so tender you wouldn't even notice that it was fried. And the buns with their glistening top, almost resembling a buttery croissant in taste, texture and smell. As If those weren't good enough, melted parmesan cheese and a buttery baby spinach was put inside the buttery buns with the tender chicken.
Their fries were the thick-cut ones - crispy and just lightly salted.
But for me their Chicken Parmesan Sliders would be best paired with
Bistecca's Truffle Fries
, and for dessert,
Sango's Maccha Azuki Cornflake Shake
. Now that's pure bliss.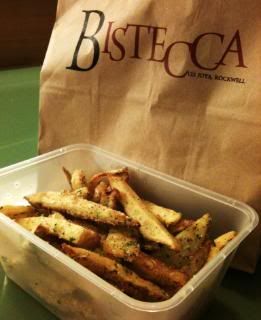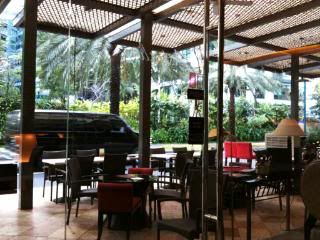 Happy Eating!
ASTRALIS BY DIAMOND HOTEL
Lopez Drive, Power Plant Mall
Along Rockwell Strip, Besides Via Mare
Telephone Number: +632 703-2688
*Astralis is open from 11:00 am to 10:00 pm, Sunday to Thursday and
11:00 am to 12:00 mn, Friday to Saturday.