All restos in the Fort/Serendra area were full that Sunday night. But since we were craving for their kilfer fries, we waited it out at Chelsea.
We ordered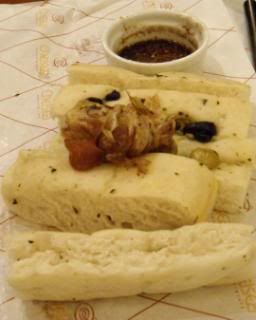 ROSEMARY FOCACCIA BREAD WITH ROASTED GARLIC, OLIVE OIL AND BALSAMIC VINEGAR (COMPLIMENTARY)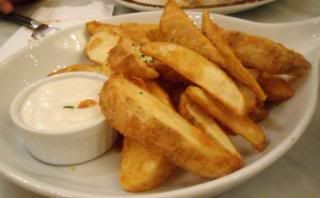 KILFER FRIES (P150.00)
RIGATONI PASTA (BAKED HERB CHICKEN) (P495.00)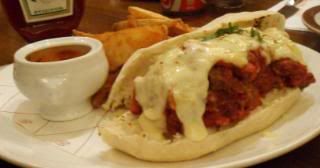 CHORIZO AND MEATBALL SUB (P395.00)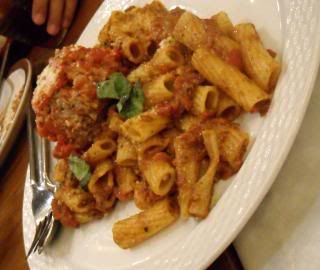 GRANDMA'S SAUSAGE AND MEAT PASTA (P550.00)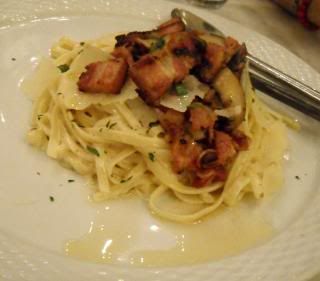 TRUFFLED 3 MUSHROOM CREAM FETTUCCINE (P495.00)
FRENCH DUCK LEG CONFIT PIZZA 16IN (P750.00)
COOKIE DOUGH CHEESECAKE (P310.00)
SARSAPARILLA (P99.00)
We loved everything. The meatball sub and the ragu (sausage and meat pasta) taste the same. Both tasted like baked lasagna. The meatball sub even had alfredo sauce and mozzarella cheese in it.
The duck confit pizza although not as good as before, was still good, plus the crust was not oily.
The kilfer was of course liked by all. Its dip has a gingery taste to it.
The truffle pasta, although didn't taste nor smell of truffle, was still delicious and very creamy.
The baked herb chicken was also good and creamy. The noodles al dente and the chicken pieces were grilled well.
The cookie dough was as good as always.
Overall, we were all satisfied. Even my mother who doesn't like eating pizza and pasta that much, gave up her big plate/rice order and even told the server how good their food were. She also liked the chocnut with her order of cafe mocha. While my sister and her boyfriend liked the sarsaparilla, especially the bottle.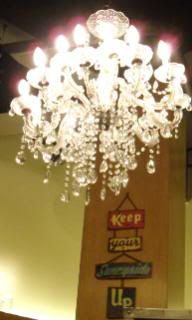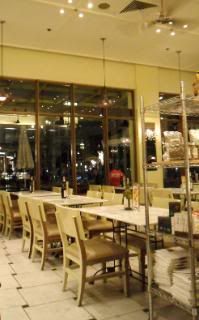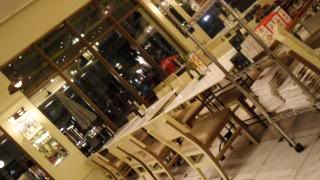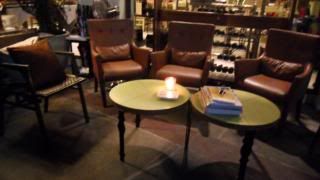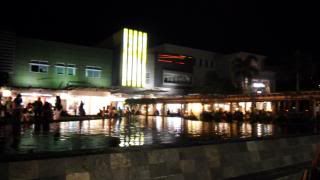 Happy Eating!
CHELSEA MARKET AND CAFE
Serendra Piazza
Taguig, Metro Manila
Tel No. (632) 909-7011
(632) 901-5817