Every visit at
Ms B's
also means a visit at the restos lining
Ayala Triangle
. As usual I have to buy something, a lot, to take home.
I went first inside
Bfast
hoping to find their
White Chocolate Cheesecake
or
Quezo de Bola Cheesecake
. Unfortunately all cheesecakes were sold out that afternoon.
Sad as I was, I said to myself that there's still
Banapple
. I ordered a slice each of the
Banoffee Pie (P85)
,
Banana Starry-Berry Custard Cheesecake (P110)
and
White Chocolate Truffle Berry Cheesecake (P100)
. I was also hoping to have the
Praline Banana Cream Pie
but it wasn't available, and the
Warm Shoofly Pecan Pie
( made of potatoes ), but the customer in front of me told her friend that it wasn't good, that made me backed out.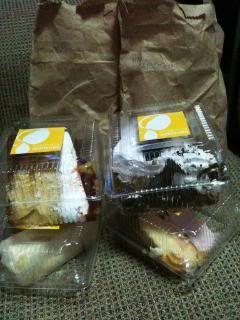 The Banoffee Pie was good, just because it has bananas, caramel, whipped cream and a not too oily pie crust.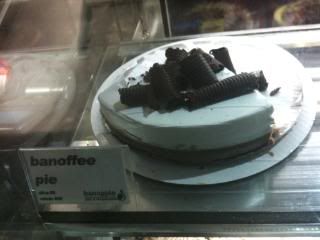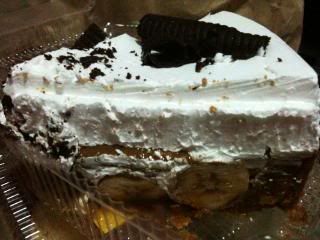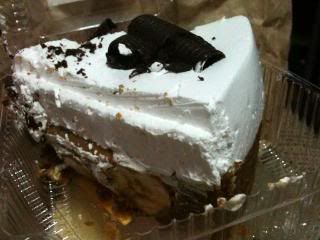 Happy Eating!
BANAPPLE
Ayala Triangle
Makati City