My brother-in-law loves Pepper Lunch so much, that our recent sunday family get together lunch was held at Pepper Lunch in Greenbelt 5.
Two ordered the usual Beef Pepper Rice with Shake Shake Kani Salad. Another two ordered the Curry Beef Pepper Rice with Extra Egg and Mini Salad and another two had the Unagi/Salmon with Pepper Rice.
I ordered the Unagi/Salmon with Pepper Rice, Shake Shake Spicy Tuna Salad and Lychee Cooler for drinks.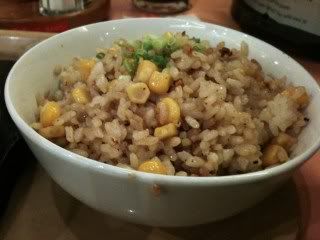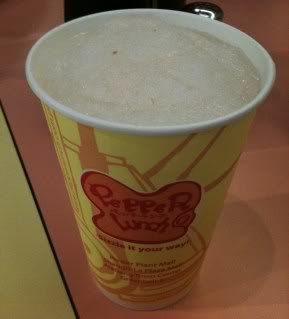 I don't drink anything other than water nowadays but ordered the lychee cooler for a chance to win a flip video :-) I ordered the cooler with less syrup.
Unlike other supposedly lychee drinks, Pepper Lunch Lychee Cooler does use lychee. I even came across some mini lychee in the cooler.
I really like the Unagi and Salmon Combo of Pepper Lunch. Actually it is my usual order in Pepper Lunch and the Spicy Tuna Salad.
I tried my niece's Curry Beef Pepper Rice, and it has a strong curry taste, just the dry variety/kind and not the saucy type that I am used to.
Happy Eating!
PEPPER LUNCH
Greenbelt 5
Makati City