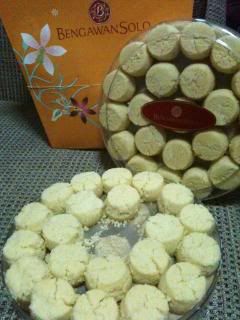 - it has the taste of a lengua de gato, and its texture a cross between polvoron and a shortbread.
It also reminded me of my childhood snack of powdered milk and sugar.
I really love snacking on these, so much, that I can finish an entire tray/container in one sitting.
The
Macadamia Cashew Sugee
is also good, if you want it just a little coarse, gritty, because of the nuts, but it will still melt in your mouth.
Happy Eating!
BENGAWAN SOLO
Takashimaya (Orchard Road)
391A Orchard Road
#B207-2-2
Business Hours: 10.00am - 9.30pm
www.bengawansolo.com.sg