After my lunch at a certain restaurant, I wanted to buy something sweet to eat at home. The only available choices were between Goldilocks and Red Ribbon. I chose to buy from the latter.
I wanted to try their
Mango Cream Pie
, unfortunately, they don't sell it by the slice. The same thing goes with their
Mango Passion
. So that left me with no choice but to order a slice of their
Ube Cake (P52)
,
Banana Crunch (P23)
,
Butter cake (P23)
and
Mango Bar (P15)
.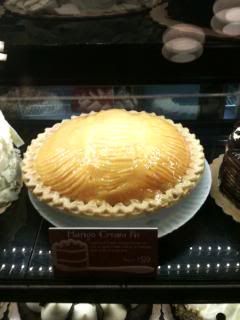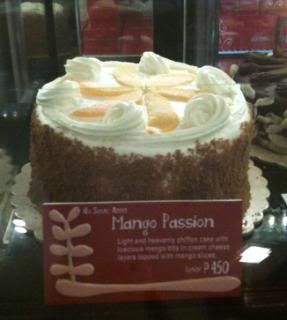 I like the Ube Cake of course, it's just that the slice was so little compared to my past Ube Cake slice orders.
I also like the toppings of cereal and nuts on the Banana Crunch and the creamy and sweet top of their Butter Cake.
All three of them (Ube Cake, Banana Crunch and Butter Cake) were very moist, rather, went beyond moist and toward oiliness. Too oily in fact.
The Mango Bar compared to the three (3) was bland. It was only the dried mangoes that I taste.
Happy Eating!