One evening, just out of the blue, I thought of eating
Truffle Fries
at
Bistecca
. I immediately googled their menu, looking for what else to eat aside from the fries and steak. I found out that their S
outhern BBQ Prawns
were good. So I fell asleep already knowing what to order the next day.
I also found out that you should make reservations when you dine there at night, especially a friday night, because they get full easily. They are not also open all day/night. Their schedule is basically 11-3PM and 6-11PM.
I woke up before lunch the next day and went to
Bistecca
with an empty tummy.
The first thing that struck me even before I could ask for their menu was their cute napkin folding. When my curiosity passed, I called on the waiter and gave my order.
I ordered the
Southern BBQ Prawns with Toast (P350)
and the
Truffle Fries (P220)
.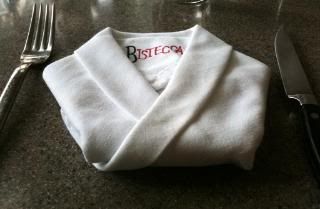 While waiting for my order, a mini plate of wheat toast and compounded butter with garlic were put on my table.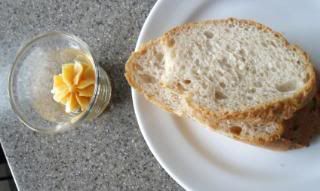 I like the taste of the butter and also liked that the toast were wheat.
Then came my Truffle Fries and Southern BBQ Prawns simultaneously. I like my food arriving at the same time. I don't like it to arrive one after another coz I can't budget how much of a certain food I should eat to make room for the others.
Also at that moment, the waiter lighted the votive candle on my table. Afterwards, I smelled gasoline. I suspected it was the candle, but it seemed something nearer. As I sniffed and sniffed I found out that the gasoline smell came from the fries. The Truffle Fries may smell like gasoline but definitely don't taste like it.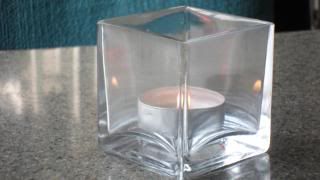 I have eaten a lot of food infused or supposedly with truffle oil, but this was the first time I smelled it. Some said that anything with truffle oil is expected to be expensive but I don't think that the Truffle Fries of Bistecca is expensive. I think it is worthy of its price. And an order is more than enough for one. They might look not that much but you'll get full just by eating a little, maybe it has something to do with the truffle oil.
I even brought some Truffle Fries home and ate it cold the next day. Well, I also like it cold.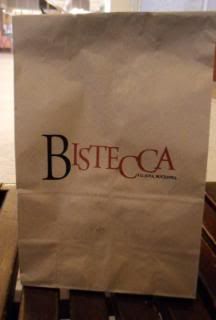 And then it was time to taste the BBQ Prawns. The first thing I noticed was how succulent the prawns were. They were succulent, with a sweet BBQ sauce, that kind of reminded me of adobo. A combination that made that four (4) pieces of prawns enough to satisfy my hunger for brunch. Also the wheat toast it came with were the same as the complimentary toast served beforehand.
I was satisfied with my Bistecca experience. Good food, good service and good ambiance = great experience
Next time I can just come by for their Truffle Fries and drinks if I am not that hungry or if I just wanted to hang, or order Fish and Chips or Roast Chicken if I am hungry. But definitely, I'll always order their Truffle Fries.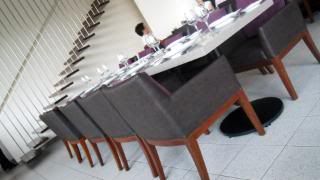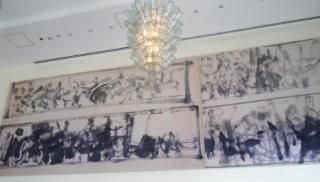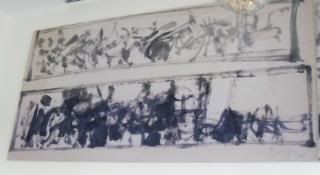 Happy Eating!
BISTECCA
Retail 122 Joya Lofts & Towers
Rockwell Center, Makati City
(632)403-5231