After my
Ms B's
experience, I had time to kill before dinner, and I'm way overdue on my grooming (nails), that I tried the services of
The Nail Boutique & Cafe
along the corner of Salcedo and Gamboa in Legazpi Village. I heard from one of their customers that they were once a resto/cafe. I don't know if there had been a change in the ownership or just the concept. They still do offer food for purchase, but just sandwiches and drinks now.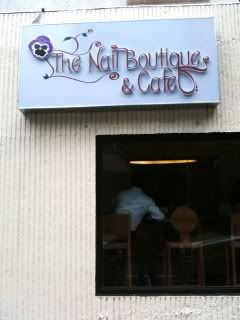 I arrived close to 5pm already and the Nail Boutique was filled with foreign customers. I am the only pinoy in the house, except the service staff and the owner of course. Let me rephrase that. I am the only pinoy customer that time. I had this conclusion immediately, that they must be good if foreigners frequented their shop. And when asked, all of them said that they had a great time in the shop and gave thumbs up for their service.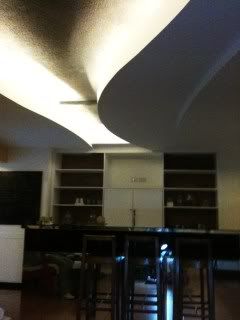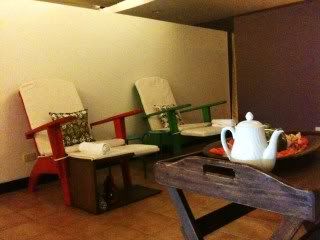 I availed the Boutique Mani-Pedi (P850), which aside from the regular cleaning and polish, also comes with scrub and a quick massage (hands and feet).
Their tools are sanitized and are allocated one per customer. It is individually wrapped, so you'll know that you're the first one to use it. They also use Essie, Orly and the likes for nail polish.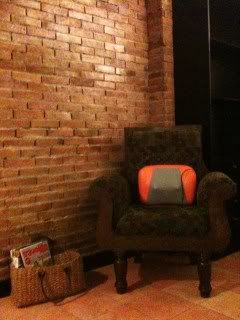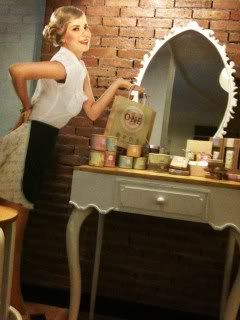 I like that the ambiance of the shop is cozy and relaxing, unlike that of California Nails which is overcrowded and too bright and noisy. I also like the smell of the scrubs and lotions used and the gentle hands of the staff ( 2 staff worked on me, one for the hands and another one for the feet and legs).
The owner too was very accommodating. She checks on me every five minutes. Asking one of the staff to bring me something to drink, and even gave me and all the foreign clients Chocnut to eat and new magazines (as in bought that hour at Emerald Magazine) to read.
I would definitely come back. Even if it's far from where I live. I would want to have all my mani-pedis and foot spa in there. I am one satisfied client.
Be Happy!
THE NAIL BOUTIQUE & CAFE
#227 Valuepoint Executive Apartments
Salcedo Street, Legazpi Village, Makati
Tel No: 552-1015