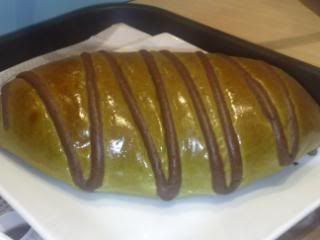 Green tea bread with caramel custard pudding drizzled with chocolate.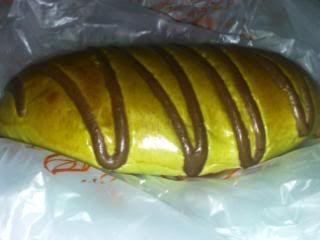 Soft but dry and not the buttery type brioche bread. The filling on the other hand was buttery, light and not too sweet but also too little for the size of the bread.
The green tea taste of the bread was the medicinal/fishy kind of taste and not the macha/sweet and creamy kind. Also, there's no chocolate taste in the chocolate drizzles.
Happy Eating!DEZAATO PAN
Mall of Asia