After all the shopping and free taste at S&R, it's now time for a sit-down meal.
I ordered the
Clam Chowder P79 and Beef Baked Roll P149.95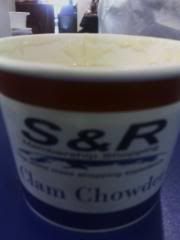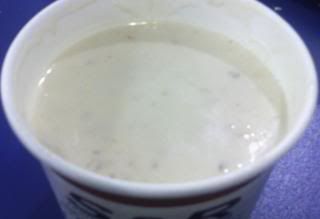 The Clam Chowder I were told was one of their best sellers. It's a slightly thin soup with a prominent clam taste. The only downside in the soup, was that they were not generous with their ingredients. Just 2 cubes of potatoes and specks of clams in my soup.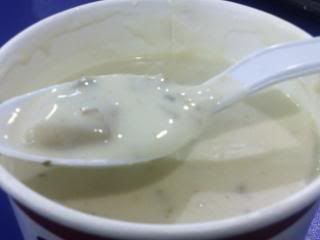 The Beef Baked Roll is a new product, of baked S&R dough topped with Parmesan cheese and stuffed with imported beef combined with bell peppers, white and spring onions, and folded in cheddar and mozzarella cheeses.
It was good, reminiscent of a philly cheesesteak in taste, with the sharp cheddar mixed with the creamy mozzarella and the thickly-cut but still tender beef, enveloped in a chewy-soft dough, delicious!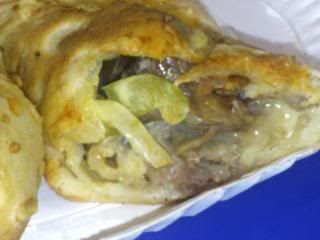 Since I always make room for dessert, I had my favorite muffin,
S&R's Black and White Chocolate Crunch Muffin at P184.95 for 4 pieces
.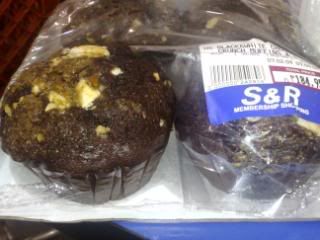 It's a huge chocolate muffin with white chocolate chunks topped with white and milk chocolate and brown sugar crumble.
It's so good, especially the toppings that I ate the toppings of all four muffins, earning stares from my table mates.
Happy Eating!