I came across these products while shopping at S&R. They were offering free taste of both flavors (Santa Fe and Seaweed with Wasabi). I like it immediately that I bought a set package of two boxes of Santa Fe and a free mini box of Wasabi for P149.95.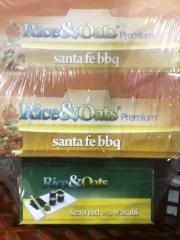 It's advertised as a guilt-free snack with teavigo, and that it's pure, natural and caffeine-free. It only has 122 calories per serving, it's baked not fried, it has zero cholesterol, fiber-rich (5gms/serving), no msg added, no preservatives and best of all gluten-free. So it's also good for those with celiac disease.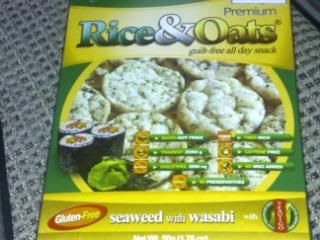 The Seaweed with Wasabi is a combination of seaweed and wasabi. It was salty and tolerably hot. And you can definitely taste the seaweed and wasabi flavors. While the Santa Fe is also salty but tangy at the same time.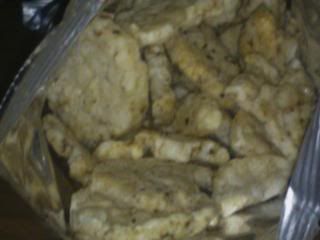 Both are healthy alternatives/replacements for our usual not-so-healthy snacks.
They might be inferior in taste compared to the usual chips but for a healthy snack, they are worth a try.
Happy Eating!