I was able to sample the gelatos of
Dolce
last week.
I bought the
Medium (with up to 5 flavors of gelato) for only P90
. It's a good way of sampling more gelatos.
I chose the
New York Cheesecake, Mango Graham, White Chocolate with Nutella, Dulce de Leche and Ferrero Rocher
.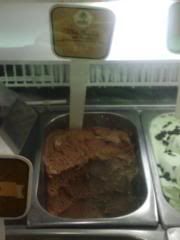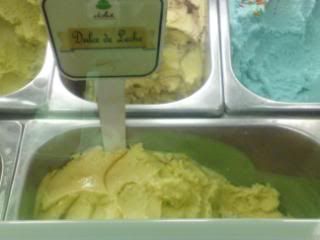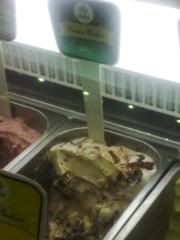 All were good but what stood out was the New York Cheesecake. It's better than the donut version of Krispy Kreme and even better than the actual cheesecake. It was tart, tangy, crunchy, sweet and creamy.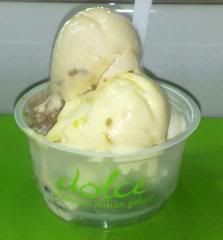 The Ferrero Rocher was the runner-up, just because it has chunks of ferrero in it.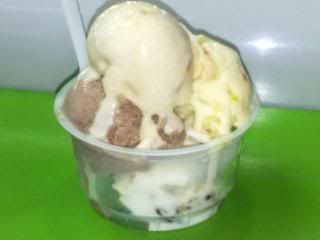 The downside with buying the medium, was that with the many gelato flavors the taste became confusing, with the Mango Graham as the prominent taste. I would have enjoyed the New York Cheesecake more if I just bought the small. Well, there's always a next time.
By the way, I also sampled their Nutella Marble and Italian Cookies, they were both okay, but if you want to try only one flavor, I recommend the New York Cheesecake.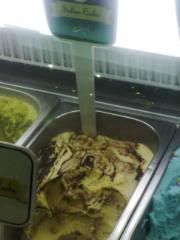 Happy Eating!
DOLCE
Premium Italian Gelato
Mall of Asia