A one of a kind pizza made of lasagna meat sauce, four layers of cheddar, mozzarella and parmesan cheeses, topped with strips of lasagna pasta on pizza hut's viva Italian pizza crust, that's not too thin nor too thick, but just right.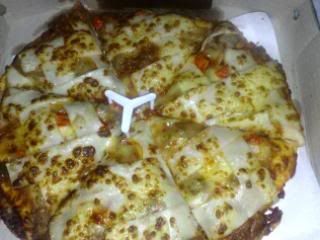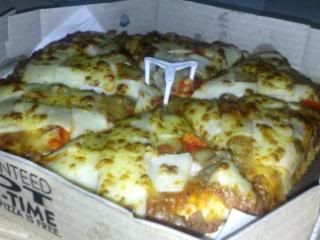 You might think that since it has crust at the bottom and lasagna pasta on top that it'll be carb overload but it's not. You won't even notice the lasagna pasta at first bite. It's so soft, that cutting it (the pizza) was effortless.
The taste though was another thing. I didn't taste the layers of cheeses used nor the pizza sauce or any other spice. There's no tangyness, tartness nor saltiness, just pure sweetness.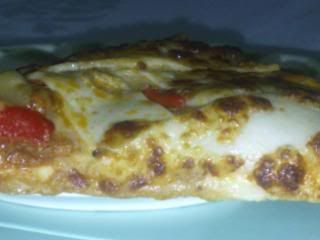 Maybe they made it that way to suit the Filipino taste but Filipinos also love spice, a whole lot of it.
Happy Eating!